There are endless ways to build cheap, easy, workable greenhouses. What you choose should depend on what your needs actually are. What type of gardening you do, and the plants you intend to grow need to be considered. Information on the types, including passive solar, PVC, and traditionally framed greenhouses.
Have you always longed for fresh vegetables or beautiful cut flowers from your own garden in winter?
You can garden all year long in most climates with the help of an easy-to-build, inexpensive greenhouse. An overview of the process follows but if you are just looking for free plans scroll all the way to the bottom of the page. Just be sure to come back up here to make sure you have an idea of the process.
Most of all – don't forget to check with your city about permits and inspections that might be needed.
Step One: Define Your Greenhouse Needs
There are endless ways to build cheap, easy, workable greenhouses, and what you choose should depend on what your needs actually are.
Your choice should depend on the type of gardening you do, the plants you want to grow, and your zone.
Think about the space you have for it, its placement of it, and the overall look of your home as well.
Will you want a large, freestanding structure?
One that is attached to your home?
Do you need it to be permanent or just temporary?
Most people do not need a very large greenhouse. More than one hundred plants can be grown easily in eighty square feet.
The simplest types are the small PVC hoop row covers that are used to grow tomato plants. By using these you can get a much earlier start on your tomatoes in most areas. On the other end of the spectrum are the large, freestanding greenhouses with stone floors and solar power.
Before you hammer one nail, cut one board, or staple one staple check your local building codes and get all the permits you are going to need. You won't save money by building your own greenhouse if you have to pay fines for not having a permit!
Step Two: Lay Out the Foundation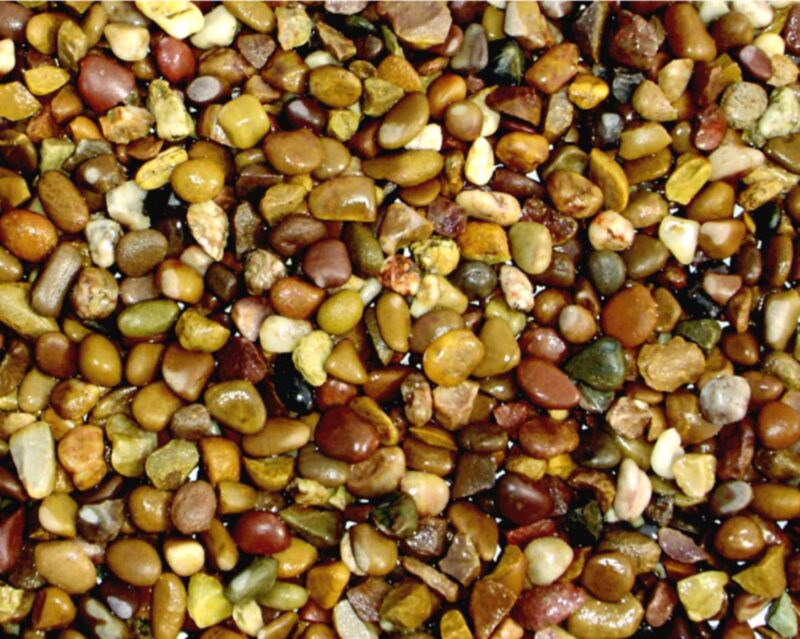 Once you have decided how big it will be and where you will put it you need to level an area for the foundation of the greenhouse. If you plan to use concrete be sure to lay down cushioning sand to provide the proper base for the foundation. If you are going to do a lot of work, you'll want it to last.
Drainage
If you don't plan on having a foundation, pick your site carefully and watch for areas that could tend to be soggy or not drain well. If the best area had drainage problems, you may want to add a french drain to divert the water around the greenhouse.
Wood for the Base
Use sawn timber, commonly used for fence posts, to make the base of the greenhouse. Redwood, Cedar, Cypress, and Douglas Fir resist rot very well.
You can get pressure-treated lumber but the chemicals involved in this process may ultimately leach into your soil. Be aware of the materials you use and their effect on the plants, both long and short-term.
Make sure that the corners of your base are squared and the sides are leveled.
Run stakes around the perimeter, and hammer into place to secure the base.
Nail to the base and cut any stakes that are taller than the base flush with the top of the timbers.
If you are not using a concrete foundation then fill the base about 6-inches deep with pea gravel over a sand bed. This allows for drainage and weed control.
Build Your Own Greenhouse
Constructing the Greenhouse
Construct all the framing out of 75×50 sawn timber.
Lay the timber out on a flat surface and connect it together to make the walls, and check that the corners are squared up.
Add diagonal braces and screw them into place.
Set the wall up on the base and prop it in place with boards.
Using galvanized nails or wood screws, attach the bottom of the walls to the top of the base securely.
Repeat with each side, doing sides first, then front and back.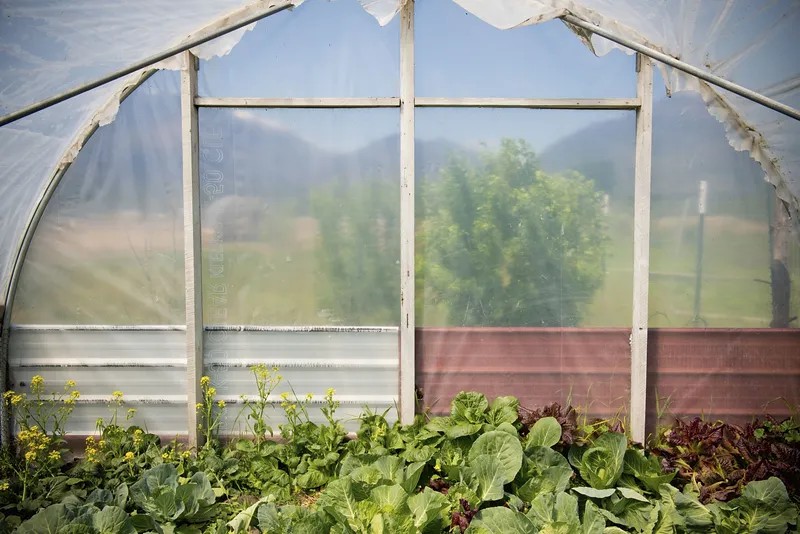 A Word about Rafters and Roof
How many rafters you will need depends on how large your greenhouse is. Plan on putting them about 24-inches apart, especially in areas that get a lot of heavy wind.
Decide what material you will be using on the roof, whether plastic paneling, heavy plastic, glass, or whatever. One of the easiest materials to use, and the sturdiest, is the clear corrugated panels, but they are more expensive.
How you affix the material to the roof will depend on the material itself. Nails, staples, and screws are generally used.
Organic Greenhouse
Easy Greenhouse: PVC Hoop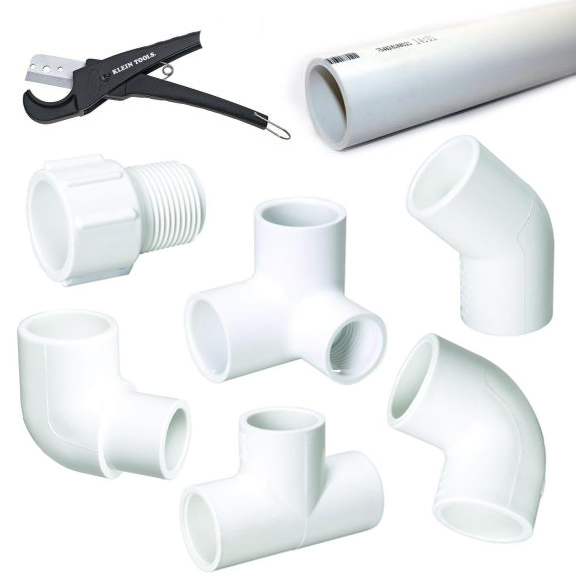 A simple greenhouse can be built using PVC pipe and sturdy plastic for about one dollar per square foot. The benefit of this is that it is light, frugal, and works as well as any other type of greenhouse. Best of all you can put it up in a matter of hours.
To create a hoop-style greenhouse you will make a base with foundation boards as above. Attach PVC pipe to the boards with electric metallic tubing clamps.
The clamps are attached to the boards with wood screws.
Purchase your PVC piping in 20 ft lengths and an 80 wt. This will give you better height and a sturdier frame. Any cutting or trimming can be accomplished with a hand saw or a special saw for cutting PVC.
You will also need PVC cement to attach the pipes. Do not try to assemble the greenhouse when the temperature is below 50 degrees because the cement will not be set up correctly.
Keep the ribs about two feet apart. Cement all joints and allow them to harden and then gently pull the ribs into place and fasten them with the EMT clamps.
The mid-rib should be filled with galvanized electric metal tubing to make it sturdy and secure. In this way it will be able to handle rougher weather should it happen.
Construct the end frames and the door.
Covering the Hoop Greenhouse
There are two kinds of covers that you can use on your PVC hoop greenhouse.
The clear greenhouse film is great for growing flowers year-round. Because it is clear, the temperature inside can fluctuate a lot from hour to hour. If you are planning on growing flowers and mature plants, this is not a problem. If, however, you are wanting to start seeds then consider getting the cloudy, white greenhouse film.
This film is translucent and therefore blocks more of the sun. The temperature inside stays at a more constant temperature, great for propagating plants.
You can also use a shading cloth with a clear plastic cover to make it even more versatile.
Tips:
Keep in mind the zone you live in. Clear plastic in Texas is going to cook your plants on a hot day.
Attach the plastic with a good staple gun. This will make it quick and easy to attach the plastic that you have chosen. Do not cut corners or scrimp on this part. Make sure that the plastic is sealed to the greenhouse tightly.
You want to keep the environment of the greenhouse protected from the environment outside. If the greenhouse gets too hot, you can open a door, or you may want to install a fan.
A greenhouse made to these specifications should support up to four inches of dry snow. If you are expecting more than that, or a very wet, heavy snow then add temporary supports to the midrib of your greenhouse.
---
Read Also:
---
Using Passive Solar Energy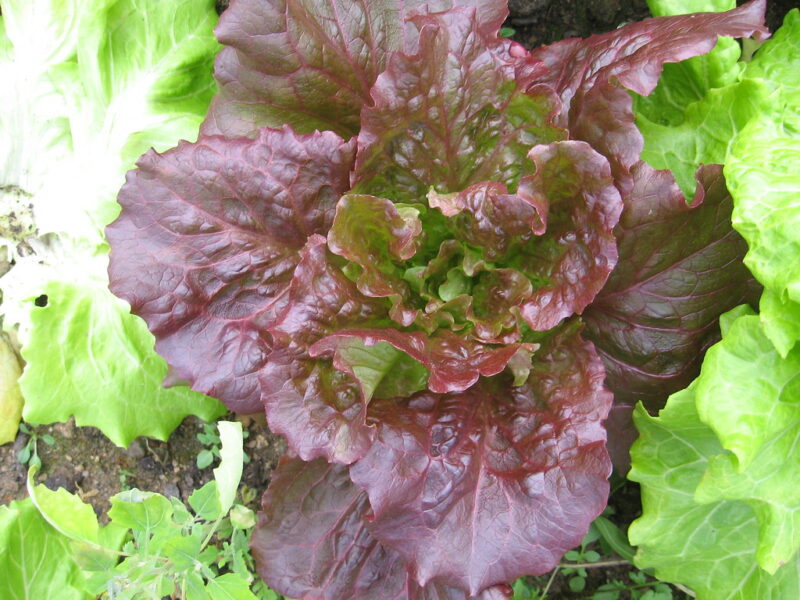 Using passive solar design in your greenhouse can keep you harvesting tomatoes in January. Face the long wall to the South. It is best that a solar greenhouse be twice as long as it is wide to allow it to take in more solar energy per square foot.
Using milk jugs filled with water as energy storage containers can help keep the greenhouse heated throughout the night. Protect the north-facing wall with straw bales or hedges.
You can also utilize a "sunpit" design and dig part of the greenhouse into a slope or hill to take advantage of the earth's insulation. If you are going to grow tropical plants, you will need to have some auxiliary type of heat.
If you have built the greenhouse onto your home, you could run the dryer hose out to it, or even open a door from the house to the greenhouse to let in heat. You will need to plan how to keep your plants at the best temperature for their growing needs
Inside the Greenhouse
The best beds for greenhouses are about 18 inches high, based on the floor. If the beds are raised on tables the air circulates under and around the beds and the soil is significantly cooler than if the beds are attached to the ground. Be sure and use good quality potting soil with lots of organic compost for the best results.
A good reference for growing in the raised bed environment is Square Foot Gardening. In it, the author discusses soil temperatures, soil mixtures, and types of bedding boxes to get exactly what you need. It also discusses plant spacing in a raised bed.
A greenhouse can enable you to grow things like salad vegetables year-round and can be a way to make a little extra money. Some of the ways that people make money with greenhouses are:
Selling herbs
Selling produce
Selling heirloom vegetable plants
Selling heirloom seeds
If having a greenhouse is a dream that you have put off because of cost, it is time to rethink that dream. Building your own greenhouse can enable you to enjoy your gardening hobby all year long and save money on groceries.
It can be part of turning a hobby into a small business. Most of all it can allow you to raise just about any plant you want, whenever you want, wherever you want. For the homesteader having a greenhouse is a way of life. Building it yourself is the way to afford it.