Paint your floor with a fake wood grain technique to look like a hardwood floor for a low-cost alternative to hardwood flooring.
Painting a Floor to Resemble Hardwood
Hardwood floors add value and beauty to the home, but their high price tag puts them out of the reach of many homeowners. A faux hardwood finish won't add to resale value like true hardwood does, but it is an inexpensive option for updating the flooring.
If you choose to paint your floors with a fake wood grain technique, practice on a piece of scrap lumber first. Most faux wood painting techniques take some effort to master.
Always start your project on the opposite side of the room from the door, and work methodically across the room, ending at the doorway. Make sure the room is well-ventilated when you use paint or other chemicals. If you use spray paint, wear a face mask as well.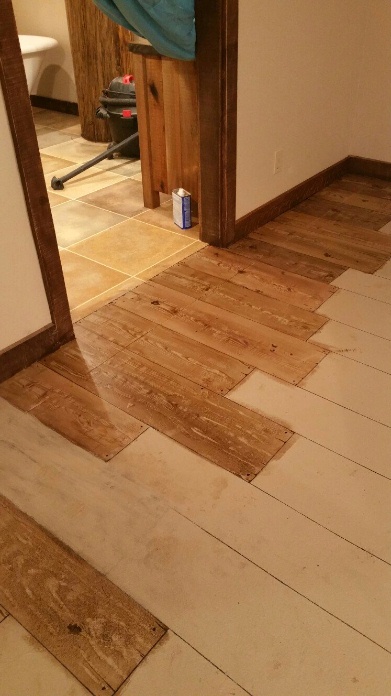 ---
---
Tools and Supplies
Assemble the supplies needed for a faux painting project. These include:
Latex base paint
Glaze
Urethane sealer
Paint roller
Paintbrush
Patterned roller or other graining tools
Cheesecloth
Painter's tape
Carpenter's square
Preparation
Prepare the surface of the floor for painting. Fill holes and cracks with the appropriate medium, depending on the type of floor you're painting. Wood-grain techniques are most effective on a smooth, opaque surface. Choose paint for the background color of the wood. Select glaze to complement it in a slightly darker shade for the wood grain.
Painting Background
Roll two coats of the background color onto the floor, letting the paint dry between coats. Allow the second coat to dry overnight before applying the glaze.
Create the appearance of individual planks by taping off the width of the plank you want with painter's tape before glazing. Alternatively, use a carpenter's square to form a straight edge if you prefer not to tape. Stagger the ends of the planks for a more natural look.
Painting Faux Wood Grain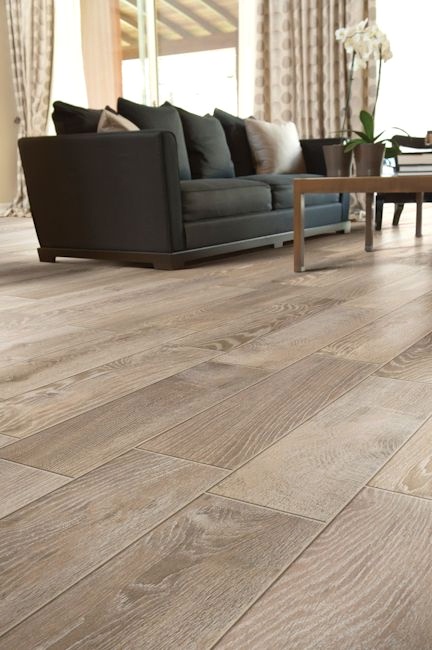 Choose a technique to add the wood grain. The most popular technique is brush graining. Apply a thin coat of glaze to a small section of the floor and draw a dry brush down through the glaze, wiggling it to form a random pattern. Repeat with each section of the floor.
Create a specific wood grain, if desired, with a graining tool instead of a brush. Apply the glaze, and rub it gently with cheesecloth, creating streaks.
Pull the graining tool through the glaze, rocking it to create the grain. Allow the glaze to dry completely. Add a coat of satin or gloss polyurethane to seal the floor, particularly in high-traffic areas.
Youtube Video about Faux Wood Painting Techniques
Resources