Creating a beautiful and inviting home doesn't have to come with a hefty price tag.
Many people mistakenly believe that freshening up their interior requires a significant investment.
But the truth is it's possible to update your home decor on a budget.
In this article, we will explore various fun and affordable ways to update your home decor without breaking the bank.
You'll discover that a little creativity and resourcefulness can go a long way in transforming your home into a space you love.
Paint: A Powerful and Affordable Transformative Tool
One of the most impactful and cost-effective ways to update your home decor on a budget is through the transformative power of paint.
A fresh coat of paint can breathe new life into any room, instantly changing its look and feel.
Choose a color that aligns with your desired ambiance, whether it's a soothing neutral tone or a bold and vibrant hue.
Painting an accent wall or the entire room can create a focal point and make a dramatic difference.
Don't forget to prepare the surfaces properly and invest in quality paint and supplies for a long-lasting and professional finish.
With a can of paint and a brush, you can achieve a remarkable transformation without breaking the bank.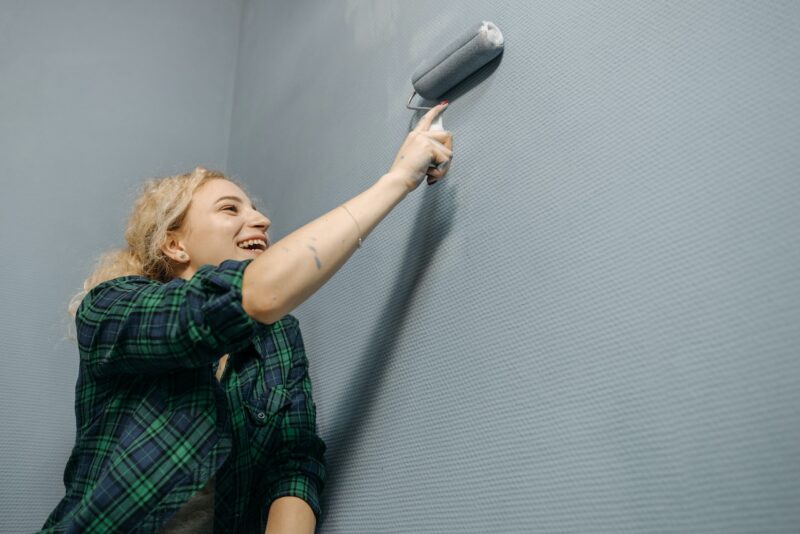 DIY Artwork: Personalize Your Home on a Budget
Personalizing your home decor doesn't have to be expensive.
Dive into the world of DIY artwork to add a unique touch to your living space.
Whether you're a seasoned artist or a beginner, there are endless possibilities for adding your creative flair.
Choose your preferred style, such as abstract paintings, botanical prints, or motivational quotes.
With materials like canvas, paint, and brushes, bring your vision to life.
Think beyond traditional paintings and explore options like creating a gallery wall with framed photographs or utilizing fabric or wallpaper scraps for framed textiles.
Find inspiration and tutorials online through platforms like Pinterest and YouTube.
Embrace your creativity and watch as your home becomes a personalized haven that reflects your style, all while staying within your budget.
Strategic Furniture Placement: Maximizing Space and Style
Strategic furniture placement is key to sprucing up the interior of your home while maximizing space and style.
You can create a fresh and inviting atmosphere by thoughtfully rearranging your furniture. Consider the natural flow of movement within each room and create clear pathways.
Highlight focal points, such as fireplaces or windows, by arranging furniture around them. Don't forget to find a new place for bigger pieces, especially bulky furniture, to optimize the layout.
Embrace a minimalist approach, keeping only essential pieces that contribute to the overall aesthetic.
Incorporate multi-purpose furniture with storage solutions to maximize functionality.
Also, you should measure your space and furniture before making any changes to ensure a harmonious fit.
With strategic furniture placement, you can transform your home's ambiance and create a visually pleasing environment, all not at too high a price.
Maximize Space and Minimize Clutter: Expert Advice on Storage
Maximizing your living space while sticking to a budget might seem challenging.
However, an expert from miamimoversforless.com shares some insightful storage advice that might help.
Apart from the above-mentioned strategic furniture arrangement, investing in dual-purpose pieces, such as ottomans with storage space or beds with built-in drawers, can effectively reduce clutter while maintaining your home's aesthetic appeal.
Also, don't underestimate the storage potential of your walls – mountable shelves or hanging baskets can work wonders for a cramped space.
Lighting: Update Your Home Decor on a Budget By Brightening it
While you are making this project come to life, don't overlook the impact of lighting.
Proper lighting works magic on the ambiance, making your space warm and inviting.
Look for affordable options like second-hand light fixtures or consider DIY projects such as creating pendant lights.
Incorporate different lighting sources like floor lamps, table lamps, and string lights to achieve a cozy and layered effect.
Also, try to embrace natural light by keeping curtains open during the day to let sunlight in.
Explore different options, get creative, and watch your home transform with the flick of a switch.
Thrifting and Upcycling: Giving Old Items New Life
Venture into thrift stores and flea markets to discover budget-friendly, unique pieces ripe for reinvention.
This journey through used things allows you to find items like vintage furniture or quirky accessories.
Through upcycling, you can breathe life into discarded items. A splash of paint can renew an old dresser, and wooden pallets can become stylish shelves.
This eco-conscious approach to decorating not only saves you money but also promotes sustainability.
So, dive into thrifting and upcycling to create a unique, inexpensive look for your home.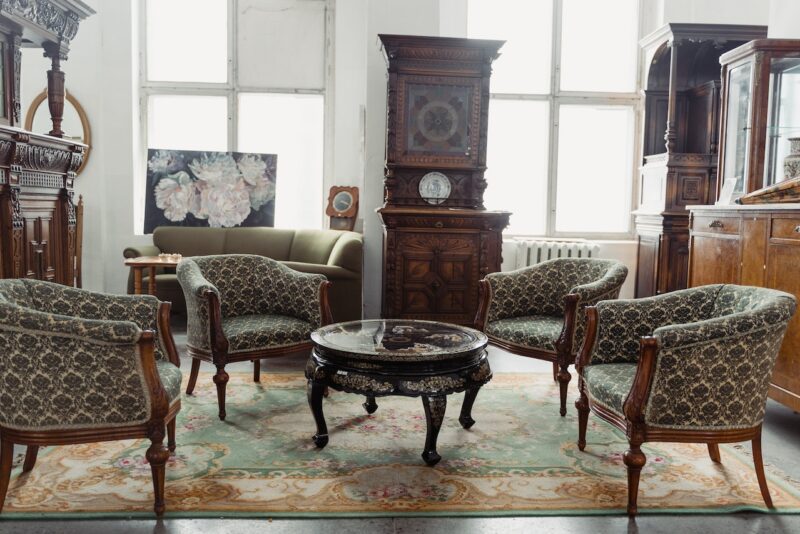 Textiles and Accessories: Affordable Touches for Big Impact
When updating your home decor on a budget, don't overlook the power of textiles and accessories.
Add a touch of fun and functionality by updating throw pillows with playful patterns or characters.
Define the areas with cheaper area rugs in vibrant colors or patterns.
Also, opt for curtains in cheerful colors or playful patterns to control natural light and add a decorative touch.
By updating textiles and accessories, you can create an engaging playroom environment, for example, and it doesn't have to cost all that much.
Find affordable options that combine style and durability, making every room a delightful and inviting space that inspires.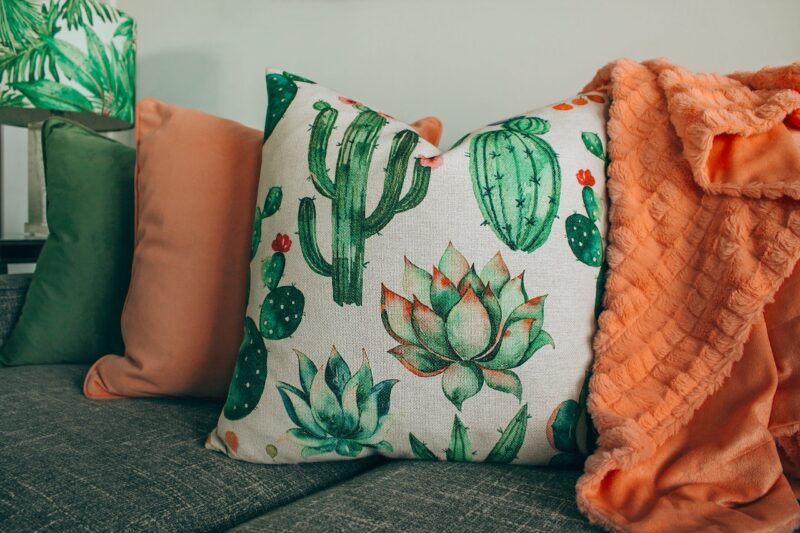 Conclusion
Not only is it possible to update your home decor on a budget, but it's also an exciting opportunity to unleash your creativity.
Implementing these ideas and suggestions will lead you to convert your living space into something more appealing without emptying your wallet.
All of these suggestions offer a unique way to add personality and style to your home.
Remember, it's not about the amount of money you spend but the thoughtful choices you make.
With a little ingenuity and a willingness to think outside the box, you can create a home that is both aesthetically pleasing and budget-friendly.
So, roll up your sleeves, embrace your inner decorator, and have fun!