Advice on using hand tools and maintaining them. Hand tools have a lot of uses but it's easy to overlook using them properly and safely. And grabbing the first tool on the top tray of your toolbox isn't the best way to select a tool. Using tools correctly, using the correct tool, and using tools safely all contribute to a job well done and without making any trips to the emergency room.
Hand Tool Use and Maintenance: Tool Tips and Advice
Virtually every trade uses hand tools and they take up the majority of space in our toolboxes. We don't give them much thought and when we talk tools, quite often we talk about the latest greatest and highest voltage battery-powered tool. Keep reading for insight on common hand tools.
Hand Tools
Hand tools have been around since man first began using tools. In the beginning, they were simple, crude devices that were gradually refined over time. As new tools were needed, new ones were invented to meet the need.
Modern hand tools perform many tasks from measuring to cutting, turning screws, and tightening bolts. Some are cheap while others are more expensive than power tools that do the same job.
Whatever your need, there is probably a hand tool to do the work. Let's take a look at hand tool use and maintenance.
Hand Tool Safety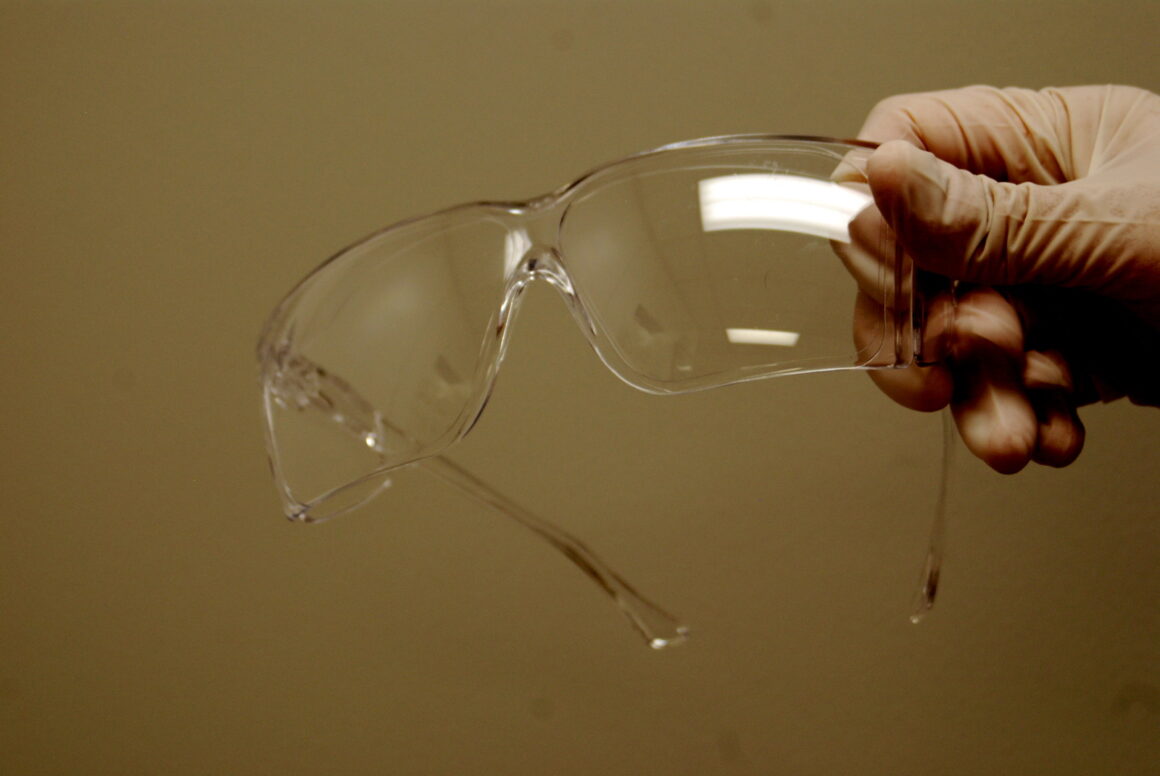 Just because it's a hand tool doesn't mean it can't be dangerous. You can give yourself a nasty gouge with a screwdriver, cut off a finger with a chisel, or send a nail flying at your eyes with a hammer.
Always use the right tool for the job and use it correctly. Don't try to turn a screw with a chisel or pound a nail with a pipe wrench. If you're not sure how to use a tool, get help from someone who knows.
Wearing safety glasses should never be overlooked. There are some jobs you can probably get away with without wearing them, but wearing them whenever you work with tools is a good habit to get into.
It only takes a split second for an injury to happen because you forgot them and you never know when something out of the ordinary will happen.
Spending a few extra dollars for comfortable, scratch-resistant glasses will help keep them over your eyes and not laying in the bottom of your toolbox.
Hand Tools Pointers
Screwdrivers
Pick the right screwdriver for the job. A #2 Philips screwdriver won't fit well into the head of a #1 Philips screw and a #1 Philips screwdriver will probably strip the head of a #2 Philips head screw.
The same is true of other screwdriver types. Use a slotted screwdriver that fits right, is the same width as the screw head, and fits snugly into the slot. Screwdrivers with interchangeable points make it easy to fit the tool into the screw.
Pliers
There are numerous types of pliers available from common pliers to side cutters and long noses or long noses with bent tips. Large slip-joint pliers are useful for working on plumbing.
Pick a plier that fits around whatever you need to hold so you can hold it comfortably with one hand. If you don't want to mar the surface of the object you're holding, wrap the jaws with several turns of electrical tape. An occasional drop of light machine oil on the joint keeps the jaws moving freely.
Hammer
Like so many other hand tools, there is a wide variety for use among the various trades. Pick a general-purpose hammer for most tasks with a 12, 16, or 20-ounce head. If you pound a lot of nails, pick a heavier head over a lighter one.
When you pound nails, keep your eye on the nail head. Your arm will naturally direct the hammer to hit the nail squarely. If you hold the hammer an inch or so from the end of the handle, you'll have more power.
Holding it close to the head gives you better control. Periodically check the wooden handle for splits or a loose fit to the head. Use lead wedges to tighten a handle in the head.
Chisel
Chisels are meant to be struck with a mallet, not a hammer. Use a utility knife to scribe a line around the material you want to remove. Then place the chisel edge on the line and tap it with the mallet to the depth of the cut and go all the way around the cut area.
This cuts the wood fibers so they won't tear past where you want to cut. Set the chisel at an angle and tap it into the wood towards the cut line to remove the material.
Keep chisels sharp. A sharp chisel is a joy to use. A dull chisel makes it impossible to do a good job. Diamond sharpening stones are the best tool for sharpening a chisel.
Hand Saws
Grip your saw with one hand and place your other thumb on the object to be cut. Lay the saw blade alongside your thumb and use it as a guide for a few strokes to get started, then move your thumb away and follow your cut line.
Regular wood saws need sharpening every so often and it's a tedious task. Have your saw professionally sharpened or learn to do it yourself. Hack saws, coping saws, and other thin, small saw blades are easily and cheaply replaced and can't be sharpened.
Clean saw blades after using them and wipe the blade with an oily rag.
Socket Wrenches
A good socket set makes loosening and tightening nuts and bolts easy. In combination with a ratchet, the job is even faster and easier. Be sure to use metric sockets on metric nuts and bolts and standard sockets on standard nuts and bolts.
Even if they are close in size, the incorrect socket will damage a bolt head or nut and possibly round the corners, making future removal or tightening impossible.
You can add an amazing amount of torque to a socket wrench by using a cheater bar–a piece of pipe to make the handle longer. But use care; it is easy to break even large bolts this way or make it impossible to remove a nut.
Wrenches
As with sockets, always use the correct type and size wrench for the bolt or nut you are turning. Do you have trouble remembering which way to turn a nut or bolt? Except in a few special applications, it's always the same way.
Look at the face of a nut or bolt head and turn it clockwise to tighten it. If you're not facing it, just imagine that you are. Turn nuts and bolts counterclockwise to loosen them.
Hand Tool Maintenance
Most hand tools don't require a lot of maintenance but keeping them in good working order is important and so is storing them. Tools made of steel will rust if they get damp and stay damp for a long time.
A rusted plier is no good to anyone. Tools with moving joints will benefit greatly from a drop or two of 3-in-1 oil or light machine oil in the joint. Put a few drops on the joint and work the tool to get the oil into the joint. Wipe away excess with a soft cloth kept in a sealed zipper bag.
Wipe down the metal parts of your hand tools occasionally with the rag and use a drop or tool each time. The light coating of oil will prevent rust. Inspect your tools for signs of obvious damage and replace any that could break during use. If your tools get wet, dry them and wipe them with the oily rag as soon as possible.
Sharpen tools with blades whenever they need it. That may seem obvious but often the first sharpening occurs before the first time you use the tool. Except for hand tools with replaceable blades, most need sharpening or tuning the first time you use them, and the cheaper the tool, the more work will be required.
Storage is a part of maintenance. Pegboards in dry locations are good. Tools boxes that close tightly are even better. A toolbox that helps you organize your tools makes grabbing the right one easy.
Get a tool belt to hold the tools you commonly use around the house and it makes it easier to reach your tools from a ladder or keep from scratching the dining room table or the kitchen counter. A tool belt hangs up easily and works nearly as well for storing commonly used tools as a toolbox.
Modern Hand Tools
Hand tools continue to evolve and as long as the human race continues to make and build things, we'll continue to improve, modify and specialize the hand tools we use. Despite an increasing array of electric and battery-powered tools, simple hand tools are still the most widely used of all our tools.
We might be making them better and more suited to specific applications, but they are still hand tools. Just remember, proper hand tool use and maintenance means using the right tool for the job and keeping your tools in good condition.
Credits