Whether you're moving across the street or to a new city, there are several options you can explore when planning your move.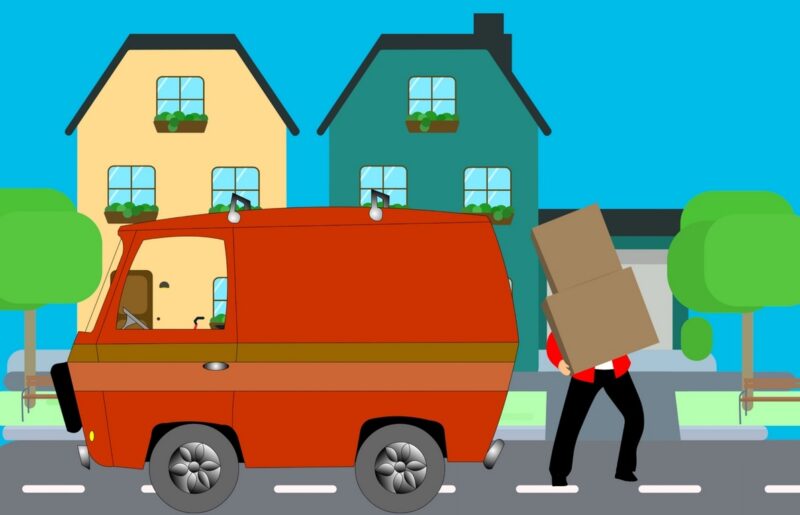 Whilst this highly depends on your available budget, the requirements of your move should also be considered when it comes to choosing the method to relocate your belongings from your old home to your new residence.
There are many factors that you have to consider when planning your move. Before you even get to the part of planning the details of the actual move, you have to check if you have adequate resources to complete the requirements of your move. If you are having difficulties in choosing between moving on your own or hiring professionals, you may refer to the pros and cons below to make a guided decision.
DIY Move-Pros
Budget-Friendly
Compared to paying for professional services, a DIY move is often less expensive. When you opt for a DIY move, you only have to pay for the packing materials that you will be using to keep your belongings safe during the move. If your vehicle can't accommodate all your belongings, you may hire a larger vehicle to avoid making multiple trips.
Move at your Own Pace
Some people prefer DIY moves since it allows them to do everything at their own pace. With this option, you won't have to worry too much about rescheduling the date of your move since you will be in charge of everything.
You also get the liberty to pack and prepare everything at your own pace as long as you finish the preparations before the end of your lease on the property.
More Control
Aside from the schedule, you also have more control over how your belongings are packed and handled when you opt for a DIY move. When you hire local removalists to do the packing for you, they will pack your belongings using materials and common packing practices that are meant to make your belongings less susceptible to damage. For DIY moves, you can use materials that are already available in your home as long as they are able to protect your belongings.
Avoid Scams
Doing everything on your own can help you avoid scams by shady removalist companies who are more inclined to get you payment than to relocate your belongings safely. You also won't have to worry about paying for hidden charges that are not on the quote provided by some removalists.
DIY Move – Cons
Lack of Experience
As you try to accomplish every task in the moving process, you may find yourself searching for ways to do certain tasks. Even if it is not your first move, you and your helpers may not be familiar with certain processes that will make the move less stressful.
Risk Missing More Workdays Than Intended
Due to the lack of experience with common moving practices, it may take longer for you to finish all the preparations needed for the move. If there are delays in accomplishing your tasks for the move, you may risk missing more days from work to get everything done.
Tedious and Physically Demanding
Whether you're moving across the street or interstate, doing every task to complete the move is very tedious and physically demanding. Even if your new home is near your previous residence, this does not change the fact that you still need to carry bulky or heavy appliances and boxes to your new home. Without the right equipment and technique to move these items, you and your helpers might end up with body aches once the move is over.
Hiring Removalists – Pros
Less Responsibility
Hiring professional removalists will lessen your responsibilities on a moving day. You only have to be present in the home during the uplift so you can give additional instructions to your movers.
If you're running out of time, you may also book professional packing services and your removalists will take care of packing and preparing your belongings for the uplift.
Focus on Other Aspects of The Move
Leaving the heavy lifting to your trusted removalists, you will have more time to focus on other aspects of the move. If you are opting for moving and packing services, you can use the extra time you have to accomplish important paperwork for the move and avoid taking days off work just to complete your moving requirements.
Experienced in Handling Sensitive Items
Aside from heavy appliances or furniture, some fragile items may be sensitive to certain elements and may require special handling.
Whilst the majority of the items in your home can be packed with almost any packing materials, some items that may be sensitive to harmful elements must be packed with extra care.
For example, paintings, artworks, and other fragile items may require special packing such as customized crates, corrugated boxes, or vacuum-sealed bags. No matter what procedure or material is required, professional removalists can take care of it for you.
Have the Right Equipment
Professional removalists have the right equipment to lift or handle heavy and bulky items with ease. This ensures that the goods are lifted and handled safely during the move. Using appropriate equipment to aid in handling heavy and bulky items also helps lessen the risk of injury for removalists.
Save Time and Resources
Professional removalists are also trained to maximize available packing materials. They are also knowledgeable in different procedures that will allow them to pack and complete other tasks more efficiently.
Whilst there is no guarantee that this will cut the cost or help the homeowners save more money, it is one way of making sure that no resources are wasted and that there will be no delays in the completion of the move.
Hiring Removalists – Cons
Less Flexibility in the Moving Schedule
One of the downsides of hiring professionals to do the job for you is that you have to adhere to their schedule. Professional removalists cater to the needs of several clients.
Hence, you have to adjust the schedule of your move depending on their availability. In some cases, moves must be booked months in advance so you can secure a date that is more convenient for you.
May be Expensive
When it comes to relocating to a new home, convenience comes at a price. Aside from the materials and vehicle, there are other factors that may affect the cost of your move including move size, distance, packing/crating, poor access, stairs, storage, seasonality, and other services you wish to add.
For this reason, it's always best to get quotes from several removalists to see which company can cater to the requirements of your move at the best price.
Entrust your Belongings to Strangers
Another difficult part of hiring removalists is that you have to entrust your belongings to strangers. Not everyone is comfortable with letting other people handle their belongings, but it is something that you have to accept if you are running out of time and wish to get the move done on time. Hence, it is important to find removalists that you can trust in handling your belongings to ensure that your goods will be transported and delivered safely.