Exploring the World of Rugs and Carpets
When it comes to enhancing the beauty and comfort of your home, rugs, and carpets are two popular options that offer both style and functionality. While many people use the terms interchangeably, some critical differences between rugs and carpets are important to understand before deciding on your space.
Rugs are smaller in size compared to carpets and are commonly used as decorative pieces in specific areas of a room. They come in various shapes, sizes, and patterns, allowing you to add a touch of personality and warmth to any space.
On the other hand, carpets cover an entire floor area and are typically wall-to-wall installations. They provide a seamless and cozy feel to a room, making it ideal for bedrooms, living rooms, or any place where you want maximum comfort underfoot.
The Pros and Cons of Rugs and Carpets
Now that you have a better understanding of the differences between rugs and carpets, let's explore the advantages and disadvantages of each:
Rugs:
Pros: Rugs are versatile and can be easily moved from one room to another, allowing you to change up the design and ambiance of your space whenever you desire. They are also more affordable compared to carpets, making them a budget-friendly option for those who want to enhance their home decor without breaking the bank.
Cons: Rug maintenance requires regular cleaning, as they are more prone to dirt, dust, and stains. Additionally, rugs may shift or wrinkle if not properly secured, which can be a minor inconvenience.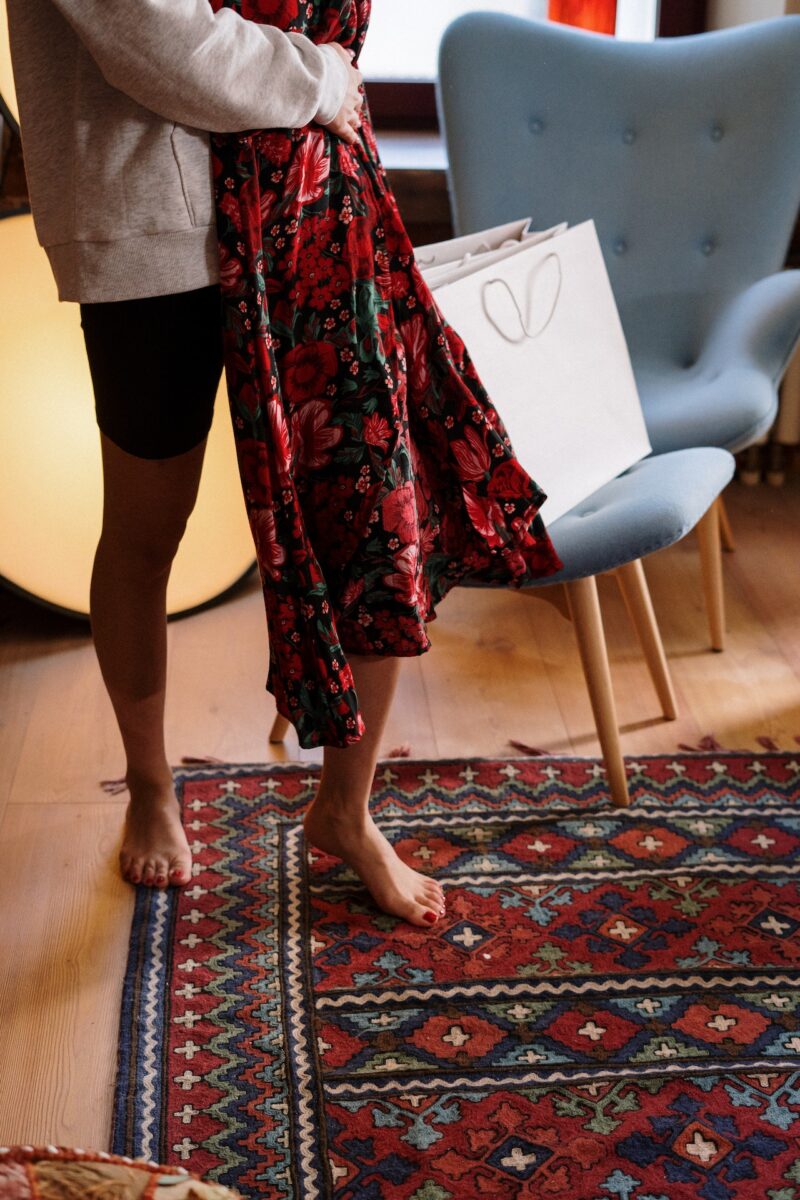 Carpets:
Pros: Carpets provide a seamless and uniform look to a room, making it visually appealing and aesthetically pleasing. They also provide insulation, reducing noise and keeping the room warmer during colder months. Carpets are generally more durable than rugs, making them a great long-term investment.
Cons: Unlike rugs, carpets are more challenging to clean thoroughly, especially if they are wall-to-wall installations. They can also be more expensive, especially if you opt for high-quality materials.
Choosing the Perfect Fit for Your Home
Now that you know the pros and cons of rugs and carpets, how do you choose the perfect fit for your home? Here are a few factors to consider:
Size: Assess the size of the room and determine whether you want to cover the entire floor or create specific areas of interest with rugs.
Style: Think about the overall style and theme of your home. Rugs offer more flexibility in terms of design, allowing you to experiment with different patterns and colors.
Functionality: Consider the room's purpose and its foot traffic. Carpets are excellent for high-traffic areas such as living rooms, while rugs are more suitable for specific areas like dining spaces or entryways.
Maintenance: If you prefer easy maintenance, rugs might be a better option, as they can be easily cleaned or replaced. Carpets require more intensive cleaning and may need professional assistance.
Ultimately, both rugs and carpets have their unique benefits and can significantly enhance the look and feel of your home. By understanding the differences and considering the factors mentioned, you can make an informed decision that suits your style, budget, and lifestyle.