When choosing skylights for a home there are a few conditions to bear in mind, the main one being which type will suit your situation. There are three types, all giving different options such as ventilation, fixed or shut, which are suitable for most purposes. Tubular skylights are relatively new and are proving popular for small rooms, or hallways. Another consideration to be taken into account when choosing skylights for a home is if a ventilating skylight is to have a manual, electronic, or automatic controlled opening. The final consideration is cost. Fixed skylights give the best value regarding size, but the other two types are worthy of consideration if they are within budget.
Things to Consider When Choosing Skylights for a Home
Fitting a skylight to your roof is a great way to increase the natural light in your home, as well as being energy efficient in saving electrical lighting during the day. There are three types of skylights: tubular, fixed, and ventilating which all fit the roof with weatherproof flashing seals.
Introduction to Choosing Skylights for a Home
There are three types of skylights that can be installed on the roof of a house; all three add light and are energy efficient, which can reduce electricity usage during the day by providing natural light to the room.
Let's consider how to choose skylights for a home by first examining the three different types of skylights available today.
Types of Skylights
There are three types of skylights:
1. Tubular Skylight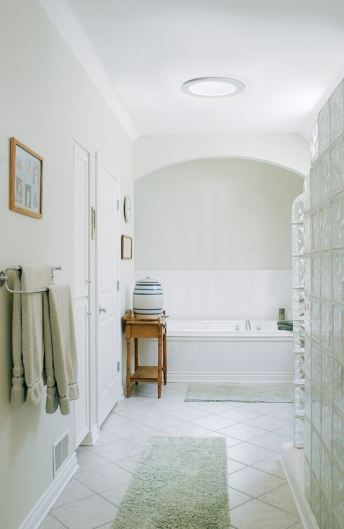 The tubular skylight is a relatively new addition and can be fitted to most roof finishes, such as slate, ridge tile, and flat roofs.
It is innovative in that it is round in shape. It has adjustable reflective tubes incorporated into the design that along with an efficient diffuser, ensure optimum light reflection. It is available from 10 – 14" in diameter and is used mostly for small rooms, hallways, and closets.
2. Fixed Skylight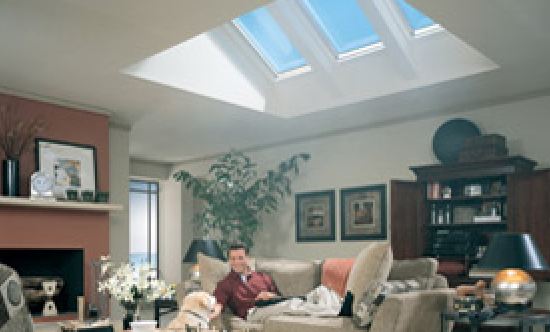 This is the most popular skylight square or rectangular in shape. As it does not open, it provides light only and can be used in attics and stairwells.
3. Ventilating Skylights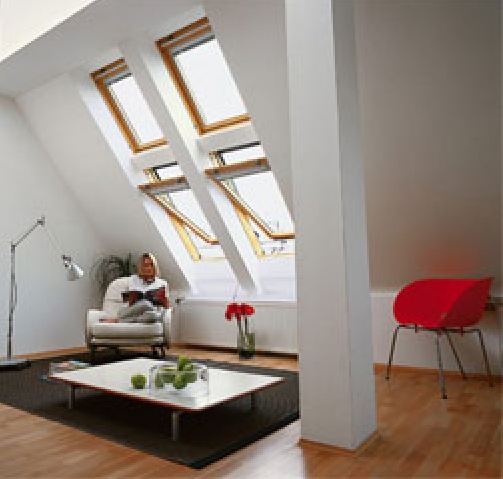 These skylights can be opened to let in fresh air to the room and are best suited for kitchens and bathrooms where steam and condensation are an issue.
They can be manually controlled by a hand crank, remote-controlled, or automatically operated by a temperature sensor.
Reference Web: housebeautiful.com – Types of Skylight Blinds
Other Options: Blinds/Shades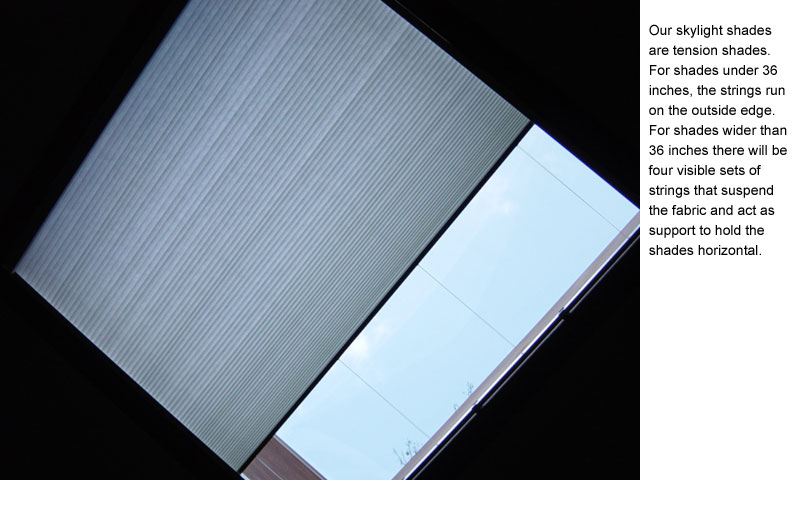 Light from fixed and ventilating skylights can be reduced by fitting vertical or horizontal blinds. These can be used on hot sunny days to reduce the heat; most blinds do not shut out the daylight, just softly filter the light. The blinds can be manually, electronically, or automatically controlled.
Reference Web: familyhandyman.com – choose the right skylight and blinds
---
Read Also:
---
Considerations
1. Type of Skylight
This depends on the room the skylight is in. As indicated above, a tubular is great for small rooms, a ventilated skylight for bathrooms and kitchens, and a fixed one for attics, stairwells, and upper-story hallways.
2. Size of Skylight
Skylight manufacturers recommend the size of ventilated and fixed skylights be 15% of the size of the room. So a 12' x 15' room would need a 1'8" x 2'3". The tubular skylight comes in different sizes from 8" through to 18" in diameter, and includes the tube from the skylight to the ceiling diffuser, which seems to be a good value.
3. Price of the Skylight
It is difficult to find a supply and install price from the Internet, without actually getting a survey done by the contractor.
I contacted a company and their estimates* for supply and installation are below:
Fixed skylight: $1850 – $2200 (£1200 – £1400)
Ventilated upgrade: $2400 – $2800 (£1500-£1800
Tubular Skylights: $500 – $600 (£300-£400)
* They note that prices are subject to change without notice.
There are plenty of companies with supply only; many include free delivery and massive reductions. I have taken an average price from three suppliers.
A good rule of thumb is to double the cost of the most expensive skylight to cover installation costs.
Tubular Skylights
These cost from $200 (£127) for 10" models to $400 (£255) for an 18" model.
Ventilated Skylights
This is very much dependent on the overall size of the unit, the type of glazing (double, clear of blue, or tinted), and the type of roof tiles it is being fitted to.
Prices start at $370 (£236) for a 22' X 26' unit and for a 44" X 45" is around $595 (£380).
The best price for a manual opening from a Velux supplier was for a 25" x 37" for under $400 (£255).
Fixed Skylights
Prices are around $250 (£160) for a 22" x 22" fixed unit.
Internal Finish
Most manufacturers offer either white or pine uPVC finish, the price is the same for both, so the choice is yours. I think that the pine finish goes with everything and gives a contrast against the ceiling of the room.
Glazing for Skylights
Again most manufacturers supply double-glazed units as standard, and it costs extra for blue-tinted glass and e-coated glass. Blue tinted gives the impression of a nice day outside – even if it is cloudy. The e-coatings add to the thermal efficiency of the glass by stopping heat from escaping to the outside. It depends on preference.
Blinds
Select a blind for ventilated and fixed windows, these are great for a very sunny day – chose a blind that will soften the sunlight rather than black out the light altogether. Blinds can be manual, temperature sensors, or electronically controlled.
Summary
There are many things to consider when choosing skylights for a home, ranging from the type of room for the skylight to price, size, type, and glaze.
Fixed skylights are normally rectangular shaped and only provide light. Ventilated skylights are also rectangular and provide light and ventilation. Tubular skylights are round and supply only light, but a diffuser in the room ceiling provides very efficient light distribution.
Costs of skylights vary by type and application, many companies only supply the skylight and then you have to find a builder to fit it. Shop around for the best estimate based on your preferences.