Decorating your home from scratch can be quite costly especially if you are on a budget. These thrift shops and Salvation Army home decorating tips will help you decorate your home by buying used furniture and accessories from second-hand stores. Page one discusses what kinds of items to buy from a thrift store.
Thrift Store and Salvation Army Home Decorating Tips
Are you trying to decorate your home on a budget? Learn how to decorate your home by shopping at second-hand stores with this thrift store and Salvation Army home decorating tips.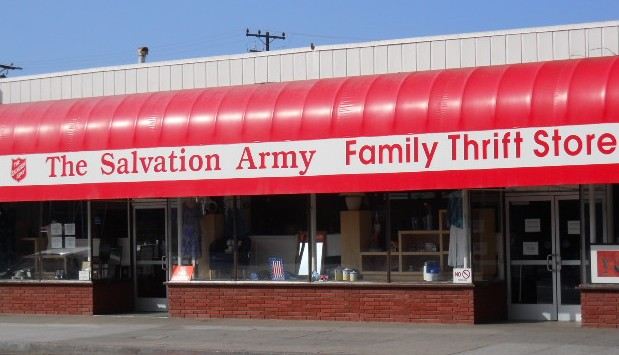 Thrift Shop Decorating
Decorating your home from scratch can be quite expensive. Unique or custom decorations can cost hundreds of dollars, and large pieces of furniture often sell in the thousand-dollar price range. Therefore, purchasing brand new furniture and accessories for your home décor can become extremely costly. For homeowners on a budget, buying new is simply not an option.
When you consider the amount of used furniture and decorating items available on the market, buying new ones also seems wasteful. Instead of buying new to decorate your home, learn about thrift shops and Salvation Army home decorating for decorating on a budget with these simple tips.
What to Buy
Thrift stores are a great place to buy things for your home use. A table that might sell for a couple of hundred dollars new can cost as little as ten to twenty bucks at a second-hand store. However, not all used furniture and accessories are worth the money or the trouble.
Items you should definitely consider buying for thrift shop and Salvation Army home decorating include:
Tables
Chairs
Dressers and cabinets
Unique furniture
Floor rugs
Lamps
Mirrors
Containers, crates, and baskets
Picture frames
Old glassware
Sheets, curtains, and tablecloths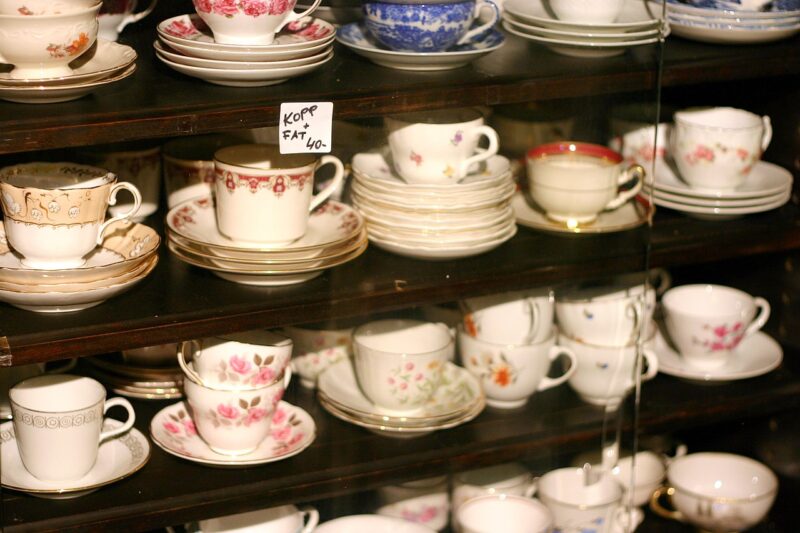 All of these items can usually be safely and easily cleaned and repurposed for your decorating needs. For example, chairs can be reupholstered, area rugs given a thorough washing, and lamps updated with new shades.
Stay away from broken or hard-to-clean items like overstuffed couches unless you want to spend extra time and money on cleaning and repairs. You should generally stay away from couches unless you plan to reupholster them although a couch in really good condition could simply be cleaned thoroughly with a carpet/furniture cleaner.
How to Buy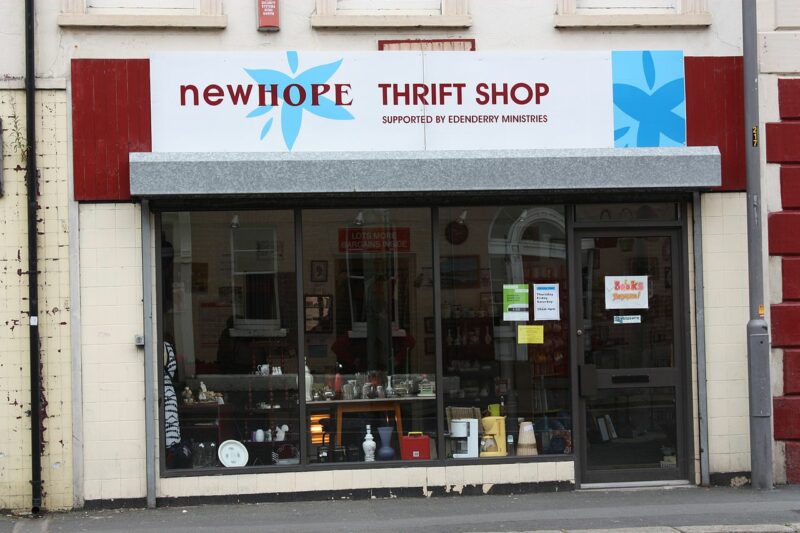 When shopping at a thrift store, knowing how to buy things you like for Salvation Army home decorating is as important as knowing what things to buy. The first thing to keep in mind is to buy only the things you actually like and will actually use. Just because you like that old-fashioned chaise lounge does not mean you will actually end up using it to decorate your home.
Making a list of the furniture and accessories you hope to find can be especially helpful in preventing you from making superfluous purchases. However, if you do come across an interesting piece that you know will fit your decorating scheme perfectly but that is not on your list, do go ahead and buy it.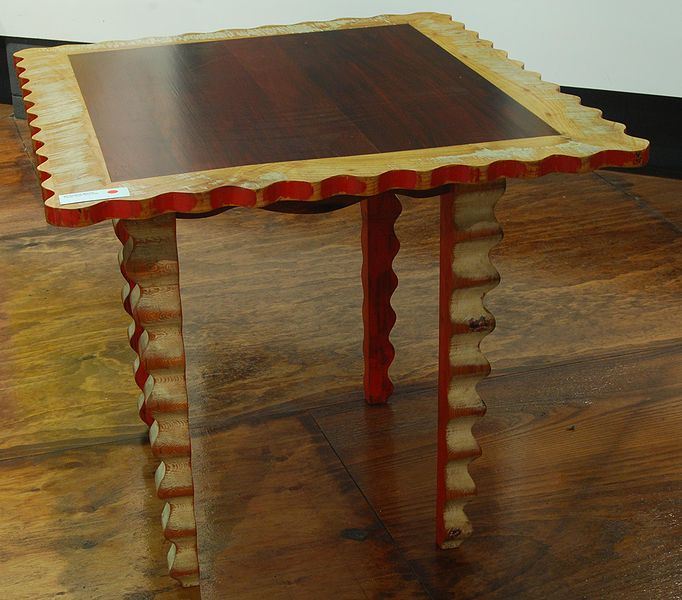 Once you find something that you like, inspect it thoroughly for damage. Does the dresser look sturdy but the bottoms of all the drawers are broken? Is the back of that area completely stained with unknown substances? Are there insects or rodents in the stuffing of that chair? If the piece is severely broken or otherwise damaged, do not buy it even if you think it is a perfect addition to your décor.
The time and money you will need to spend to fix the piece are not worth the thrift store price. Minimal damage like missing screws or chipped paint, however, can usually be easily repaired. Even couches and chairs with ratty fabric can be inexpensively reupholstered.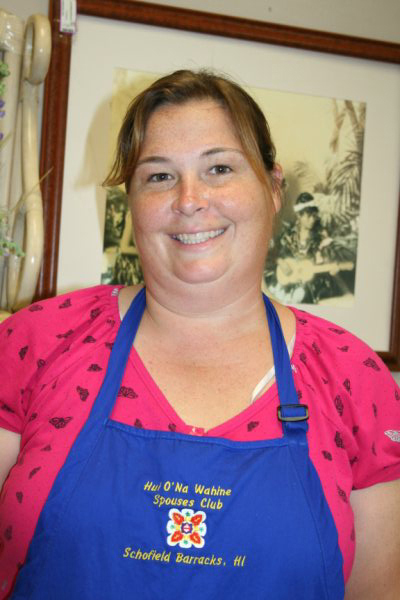 After you have selected and inspected a piece you like, check the price tag. The most prudent shopper will have done some research on what various pieces cost new as a point of comparison. If, for example, you discover that a simple wooden table usually sells for $200 new but a table you like is marked $150, you may want to pass on the item because it is grossly overpriced.
A chair that has an asking price of $5 that normally sells for $75, however, is an excellent investment. This is not to say that you should just give up on an overpriced item; many store owners and employees are willing to negotiate prices.
Start with an offer that is below what you would be willing to pay and work your way up. If the seller simply will not budge on the price, just walk away. The goal of thrift stores and Salvation Army home decorating is to save money, not pay more than you can.
Improvements to Make
Most furniture and accessories purchased from a thrift store will need some sort of repair or improvement. For furniture, the simplest solution is to repaint, reupholster, or change hardware. For example, an outdated dresser can be painted to fit the color scheme of the bedroom, and the drawer handles can be replaced to update the look of the piece.
Dirty or ugly upholstery on couches and chairs can be replaced with new furniture fabric. Old sheets, curtains, and tablecloths that are in good condition can be repurposed into pillows, throw covers, and curtains. Be creative! Just make sure to not spend more on improving or repairing pieces than it would cost to buy new ones.
When you consider the waste and expenses, buying new furniture and accessories for a home decoration project is generally not the best option especially when you are decorating on a budget. These simple thrift shop and Salvation Army home decorating tips will help you decorate your home for a fraction of the cost of buying new.
Sources & Image Credits