When one refers to the color in the landscape automatically one thinks of flowers
Flowers are definitely synonymous with color in summer, and I hope that is also teaching you that color can come from foliage, bark, fruit, and other sources.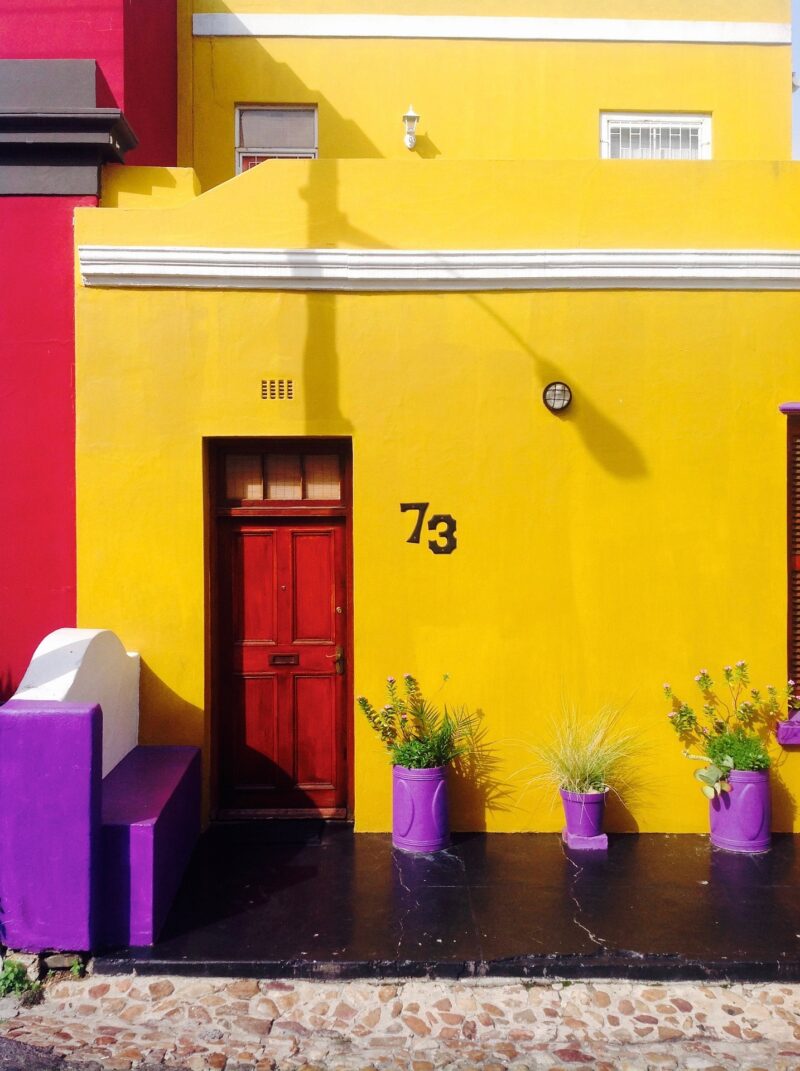 However, we often overlook the fact that much of the landscape in the urban environment is actually man-made.
In northern climates, houses are virtually stacked on top of each other to minimize heat loss from buildings, and visually dominate the scene.
When the first pioneers settled in many parts of the northern states and provinces
They brought with them the familiar practice of stuccoing a house to provide an economical and easily maintained finish.
Traditionally, these finishes were whitewashed to reduce the impact of the rather dull muddy color of the stucco (adobe).
---
Read Also :
---
In their country of origin, this practice was visually acceptable, as there were likely evergreen forests as a backdrop and less snow cover that would mask out any color relief originating from the ground.
Unfortunately, that is not the case in the cold climates of the north, where an expanse of white snow is a part of the scene for many months of the year.
Until recently, this was a common practice of northern designers and homebuilders.
In my humble opinion, the person who finally deviated from this practice should be given a Nobel peace prize! Adding pigment to the stucco to give a warm feeling, or for that matter any other color than white, greatly improves the visual relief on the winter landscape.
This is only the tip of the iceberg (no pun intended).
Why stop at the finish of the house? There are other landscape architectural features in the northern garden that need to be addressed as well.
A growing trend is for people to stay at home and enjoy the pleasures of the outdoor spaces in their yards rather than travel.
Therefore, you now see people investing more money into their landscapes by adding such items as pergolas, arbors, gazebos, decks, etc.
When designing these items, it is important to also consider their color and how they will look in the winter landscape, even when they're not in use.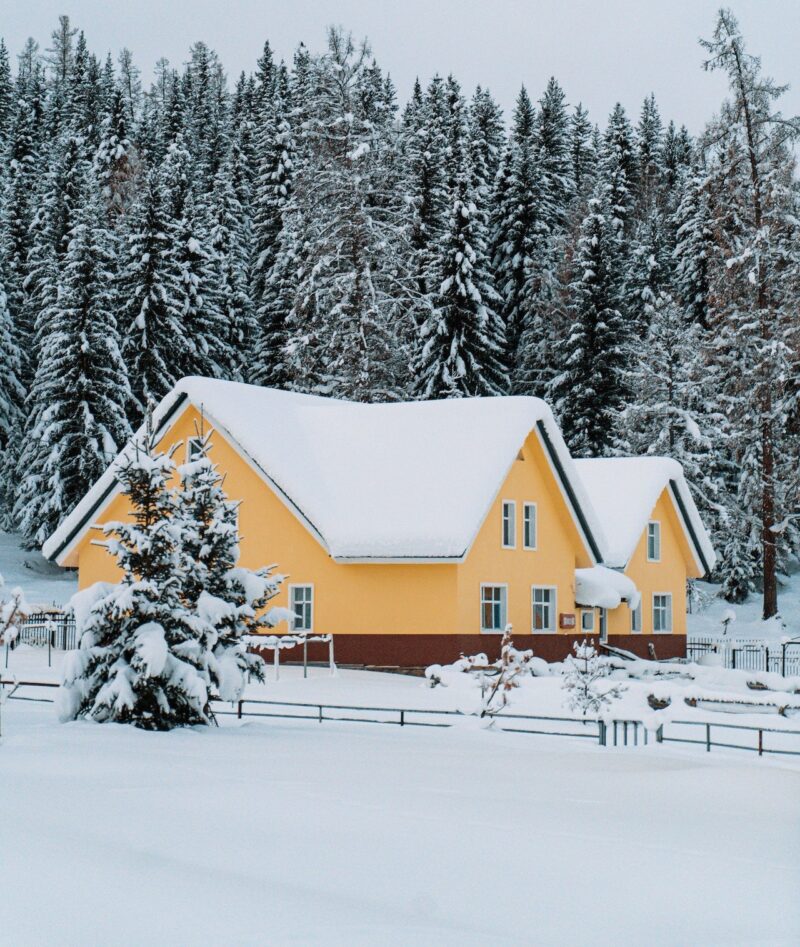 It is nice on occasion to leave the wood to fade naturally or a metal fence black when you don't want to see it.
However, in the winter, this effect can make a northern garden appear dreary.
Modern stains have a wider variety of colors available today than the traditional wood tones of the past, and are far more enduring, resisting the ravages of our northern winters.
To ensure you get the desired effect, it is important to remember that cool colors like purples, blues, and most greens can psychologically reinforce the cold effect of the outdoor temperature.
If your goal is to make your outdoor space more warm and inviting, particularly in winter, I would suggest that warm hues of reds, oranges, yellows, and yellowish-greens be considered in the color concept.
Warm colors are especially important on entryways such as doors, gates, and arbors.
Asian design philosophy suggests that red is the most inviting color for a doorway.
If painting your doorway is not appropriate for you, then consider warming up the trim around it.
If paint is completely out of the question, then consider using pots with branches of berries and evergreens to act as invitations to visitors.
Red osier dogwood (Cornus sericea, formerly C. stolonifera) is a great red branch to use in pots by the entry, especially if wildlife has devoured the berries of other plants.
This provides a welcoming wintry feel, yet does not simply in part the presence of a specific holiday celebration at the front entrance.
Whether a landscape is traditional or "avant-garde", a splash of well-placed color as a focal point or a general wash of warm color on the building will be far more inviting than a bleak white stucco finish on the snow-laden northern winter landscape.